The Low Cost of Storing Your Stuff at a Self-Storage Facility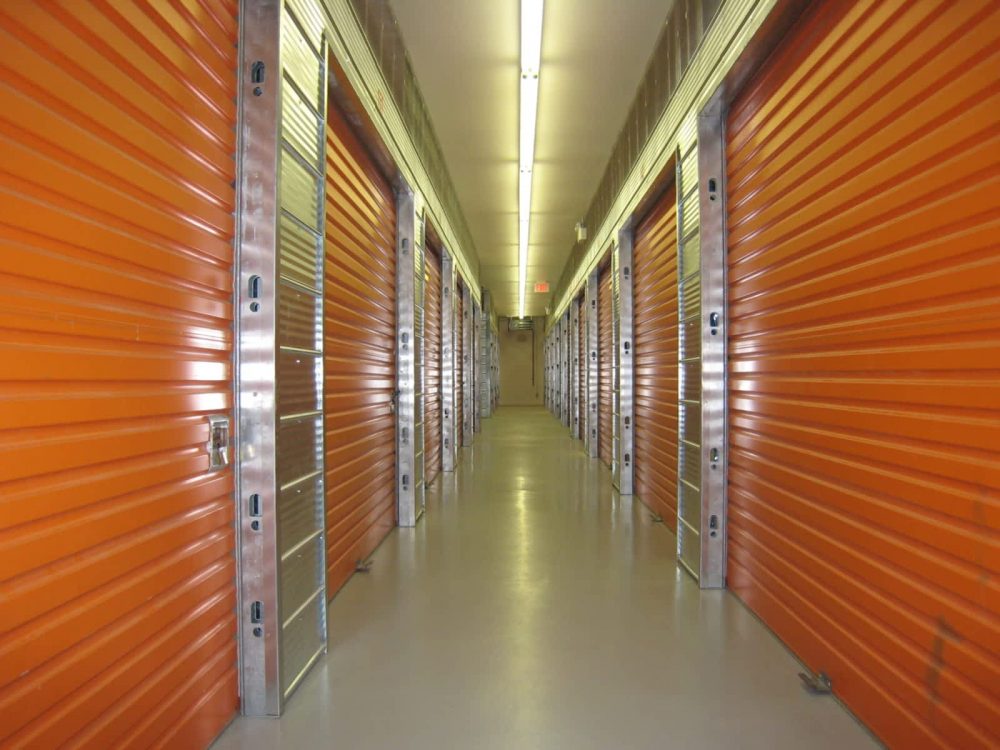 There are several good reasons to use a self-storage unit, from space to put your belongings when you move to a unit where you can store your items and get more room in your home.
Being crowded by clutter is a pretty common problem, and it is important to stay organized and get rid of things you no longer need. But sometimes, there are things that you want to hang onto, items that will be useful in the future. In that scenario, a self-storage unit is an excellent investment and one that helps you stay organized.
With thousands of self-storage facilities across the country, you'll be able to find the right one for your needs and your budget.
Here are some ways that storing your stuff at a self-storage facility can be a smart financial decision.
Benefits of Storing Your Stuff
Using a self-storage facility has a number of benefits that can save you money in the long run, such as:
Keep valuables
One way to calculate the value of a self-storage unit is to consider the cost of the items you're storing. Compare it to the price of the unit. If you're using your storage facility to store valuable items, chances are it will be worth the investment. Some things that are worth using a storage unit for include antique items – if you have valuable furniture or collectables but are short on space in your home, a storage unit is the best solution. Whether you keep the items to use in the future or as a place to keep them safe until you can sell them, you'll get a good ROI.
Expensive baby gear – you spend a lot of money on baby stuff, from strollers to rockers, car seats, and furniture. If you're thinking of expanding your family in the future, it makes more sense to store these items right now rather than spend thousands buying new gear in the future.
Backyard belongings – storing your seasonal items is another great way to use a self-storage unit. Many of these things can be damaged if left outside in the cold winter weather. Consider tucking your barbecue, lawn furniture, and gardening equipment away.
Moving supplies
While you may not be moving right away, many storage facilities sell equipment and supplies for when you're ready. This can save you time and money by ensuring everything you need to help with your move is easily accessible, including dollies, trucks, moving straps, etc. These supplies are of higher quality than ones you might find elsewhere. And, because you have a storage unit, you might qualify for a discount.
Reduce relocation hassles
Moving to a new location can be exciting but also stressful. By moving some of your items into a self-storage facility in your new city, you'll reduce the cost and stress of relocation. While you're packing up your home, separate the items you'll need in your new space right away from the stuff that can sit in storage until you're settled.
Business benefits
Keeping office clutter to a minimum is vital to help employees be as productive as possible. If your office is stuffed with clutter, consider the cost savings of a self-storage unit. Rather than rent out extra office space, you can reduce your costs and put items you don't need in the office on a day-to-day basis into storage.  This may include files and records, such as inventory or archives. Moreover, many facilities will offer free transportation, so you'll be able to save on moving your items into storage.
Long-term solution
If you're going overseas for a while and aren't ready to sell your belongings and downsize to a backpack, a self-storage unit is perfect. Rather than continuing to pay rent or housing costs, moving your items into a storage facility is the most affordable long-term solution. It also helps you avoid the awkwardness of imposing on family or friends to keep your stuff at their place.
Protection
If you were to set up your home with all the equipment and gear that self-storage facilities have, it would cost you a lot of money. By renting a storage unit, you get the peace of mind that your belongings are protected around the clock. It can be particularly important to secure your stuff if you are in the process of moving.  People often know that you're moving, and it can be risky going back and forth between homes. Unfortunately, the wrong people may take notice and attempt to take your things when you're gone. Storing them away in a self-storage unit ensures they are protected from theft. Units are also usually temperature-controlled, so you don't need to worry about damage from the weather.
Finding the Right Self-Storage Facility
Knowing just how valuable self-storage can be is one thing but finding the best facility for your needs is another. Here are some of the things you should look for in a self-storage facility:
Reputation – if the facility has been around for some time, you'll know that they are a reliable and professional company. Northern Mini-Storage has been in the business since 1982.
Security – you'll be more comfortable leaving your belongings in a unit if there is a strong level of protection. At Northern Mini-Storage, we have live, 24-hour monitoring every day of the week with Video Internet Technology. Our facility is also fully fenced and illuminated for maximum protection.
Flexible – your storage needs can change over time, so it's a good idea to pick a facility with various types of units available. That way, if you need to move your items into a bigger or smaller unit, it won't be a major hassle. Northern Mini-Storage offers heated and unheated units from 4 x 8 up to 10 x 30.
Whatever your self-storage needs, Northern Mini-Storage can help. But don't just take our word for it. Check out our customer testimonials to find out the value we offer.